Wade Woelfel from Moose Lake, Minnesota is a former online poker pro who also racked up hundreds of thousands of live tournament winnings. Now he faces dire consequences after being charged with third degree murder earlier this year.
In Minnesota, third degree murder occurs when a person is killed without direct intent or premeditation. The penalty can include up to 25 years in prison and a $40,000 fine.
History of illegal narcotics
According to CBS Minnesota WCCO TVcourt documents filed last week in Blue Earth County allege Woelfel sold drugs that led to the fatal overdose of a 44-year-old man Bryan Marconcini on Oct. 8, 2021. According to court documents, Marconcini "had illegal narcotics addiction issues" and was found unconscious in a bathroom by his girlfriend, who called 911. Sadly, Marconcini was pronounced dead on the scene with a subsequent autopsy revealing multiple drugs in his system, including methamphetamine, fentanyl and amphetamine.
Information provided by Marconcini's girlfriend pointed authorities to Woelfel, who was "known to officers as both a narcotics user and seller." After surveillance video showed Marconcini and Woelfel meeting and concluding a drug deal, along with incriminating text messages, authorities staged a sting using an informant.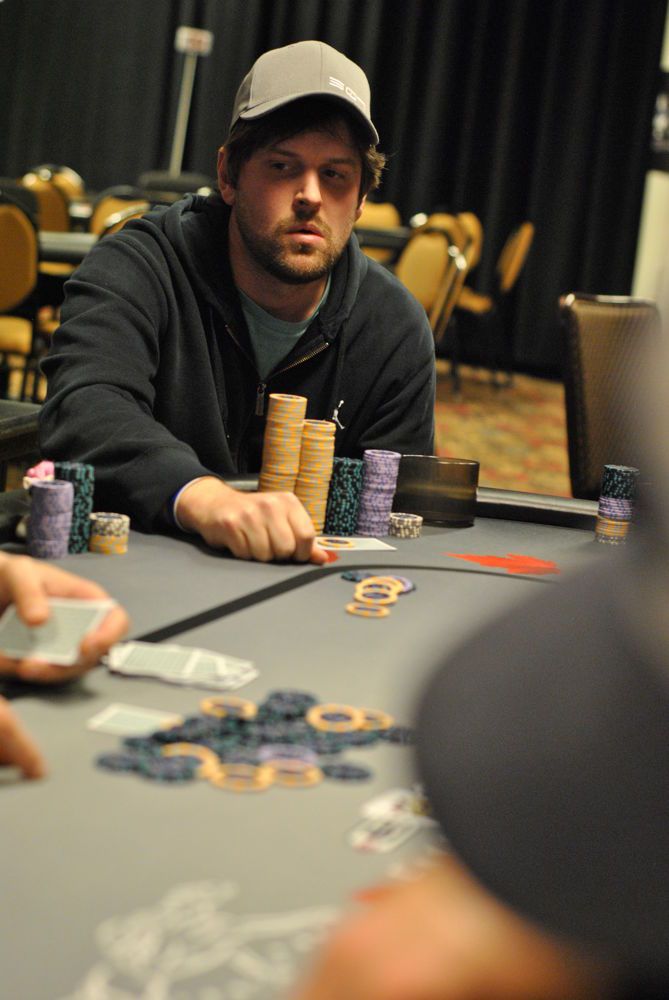 When he was arrested, Woelfel had various drugs, a digital scale, and drug paraphernalia. According to Mankato Free PressWoelfel got into trouble in 2016 when Homeland Security agents intercepted a postal package addressed to Woelfel containing more than 100 ecstasy pills.
The package, which was intercepted by US Customs and Border Control at a New York airport, led to a warrant for Woelfel's Minnesota home, which a complaint says arrested him in the process of ordering cocaine and prescription drugs online. At the time, he was charged with six crimes related to drug possession.
Promising career in poker
While Woelfel has over $600,000 in live tournament earnings dating back to 2006 according to the Hendon Mob, his last earnings of $6,848 came in 2016 when he finished third in the Canterbury Park Fall Poker Classic Event #15: $340 No-Limit Hold'em. His best score came in December 2012 when he finished second in the World Series of Poker (WSOP) Circuit Atlantic City $1,675 Main Event for $120,018.
"So crazy. I remember sharing a threesome with him and another at the PCA Bahamas over 12 years ago when we all came to try and save some loot," the poker pro said. Faraz Jaka tweeted in response to the news. "He was 'SoggyDog/SoggyVag' online, he was a good guy back then. I hadn't talked to him in over a crazy decade to hear that.
According to reports, Woelfel is currently being held at the Minnesota Correctional Center after violating his release conditions following a previous drug conviction and will appear in court soon on the new murder charge.
Best Free Slots
*Main image courtesy of the Minnesota Department of Corrections.

United States Editor-in-Chief

American editor, co-host of the PokerNews podcast and winner of the 2013 WSOP bracelet.