UFC veteran and poker player Elias Theodorou died this week at the age of 34 after a private battle with colon cancer, according to a statement from his family.
"He passed away peacefully at home with his family and loved ones in his corner after a fierce battle with colon cancer which metastasized," the statement read on Instagram.
The Canadian mixed martial artist, whose death was first reported by BJPenn.com, vlogged his poker journey to GGPoker and was one of a handful of celebrities who teamed up with GGPoker and the World Series of Poker (WSOP) in 2020 to raise funds at the height of the COVID-19 pandemic.
An athlete and a defender
The middleweight fighter's 8-3 UFC career began in April 2014 with a win over Sheldon Westcott in the second round at "The United Fight Nations Canada vs. Australia".
Theodorou went on to win his next two UFC fights against Bruno Santos and Roger Narvaez before losing against Thiago Santos by unanimous decision in December 2015.
The Canadian won five of his next seven fights, including three straight victories against Daniel Kelly, Trevor Smith and Eric Anders. In his last fight in May 2019, Theodorou fell to Derek Brunson by unanimous decision after three rounds.
Throughout his mixed martial arts career, Theodorou has been a strong advocate for the right to use medical marijuana as an athlete.
In his March 2021, Theodorou made history when he received a therapeutic use authorization for medical marijuana in his fight against Matt Dwyer in Rise Fighting Championship 6, becoming the first professional athlete in North America to compete using the exemption.
Elias the poker player
Besides being a fierce opponent in the ring, Theodorou was a force at the poker table and even landed a sponsorship with GGPoker during the COVID-19 pandemic.
In March 2020, Theodorou was among a handful of celebrities who played a $1,111 COVID Charity Event as part of WSOP Online Super Circuit on the main poker site, an event that raised $175,000 for the Nevada Community Foundation's Covid-19 Emergency Response Fund.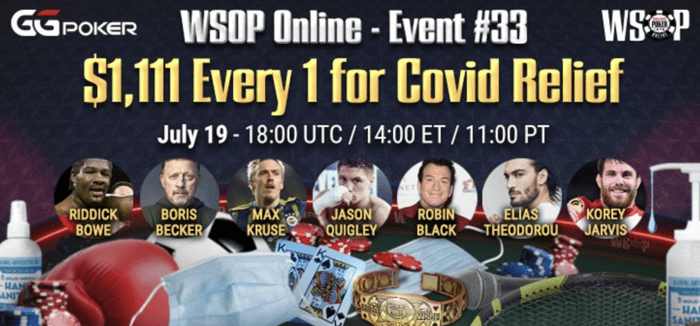 The following year, Theodorou vlogged his poker journey in the 18-part "Gloves & Shoves" series with a member of GGPoker Twitch Squad. Patrick Tardifwhich included a December 2021 video documenting Theodorou playing his first poker tournaments in Las Vegas earlier that year.
"Getting a real in-person experience is very different from what I experienced online," Theodorou said in the vlog while sporting a GGPoker patch.
Other episodes of the vlog, which appeared on Tardif's Egyption Poker YouTube channel, focused on Theodorou's fitness knowledge, his first WSOP bracelet event and the biggest buy-in of his poker career. .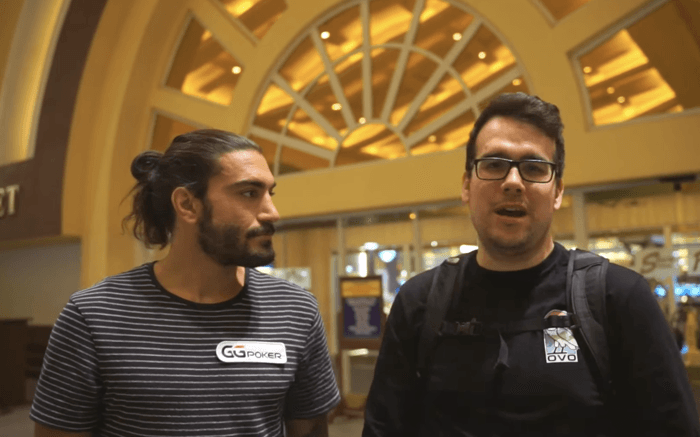 A Canadian pioneer
When news of Theodorou's sudden death reached the poker community, a handful of players paid tribute to the accomplished athlete and poker enthusiast.
It was more than an honor to meet this legend last year," tweeted the GGPoker streamer. Lukas "RobinPoker" Robinson. "Removed from the world far too young. Rest in peace.
It was more than an honor to meet this legend last year. Removed from the world far too young. Rest in peace❤️… https://t.co/50YRYb3Ehb
"So sad man," tweeted fellow streamer GGPoker Kevin Martin.
Of course, tributes also poured in from the MMA community, including the UFC itself and Brunson, the very fighter who defeated Theodorou in his last UFC match.
"It was a pleasure to share the octagon with you", Brunson tweeted. "RIP my brother, a true Canadian pioneer!"
Main photo courtesy of Lukas "RobinPoker" Robinson; Photos courtesy of Egyption Poker via YouTube
Update: This article has been updated with a statement from Theodorou's family.